Comfortable Luxury Vinyl Planks in Appleton, WI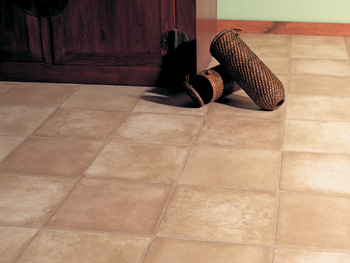 Your home should be the place where you feel most comfortable. That feeling starts with floors you love, and D & M Interiors Inc. carries everything you need to enjoy exceptional surfaces with ease. If you want the classic look of upscale hardwood, our luxury vinyl planks in Appleton, WI, offer an accessible and low-effort alternative to one of the industry's most appealing materials.

Flooring with Vinyl Planks
Perfect for active families and rooms where water is a significant concern, these products balance old-fashioned style with modern manufacturing to bring you a unique solution for floors you can enjoy on every level.
Our vinyl features:
Beauty--With high-resolution textured surfaces, our planks capture the eye-catching visual appeal of their organic counterparts. Since they're much easier to source, however, you can enjoy a wide variety of colors and styles in almost any area of your home without expensive and arduous shopping searches.
Versatility--A luxury vinyl plank floor fits right on top of almost any existing surface. If you have tile in an area you want to renovate, for example, you won't have to spend time and money pulling it up. Instead, you can place our planks down with ease, speeding up the project.
Livability--Adaptable, soft underfoot when compared to other hard flooring and offering superior temperature and sound insulation versus sheet vinyl or laminate, our planks provide peak comfort for your daily life.

The Look that Lasts
In addition to its own unique benefits, many customers prefer vinyl because it cleans easily and doesn't require frequent maintenance. Using an LVP floor affords you the ability to furnish your space with a wood-like aesthetic while enjoying the freedom and savings of minimized upkeep.
In contrast, hardwood is relatively harder to maintain but can be re-stained to match changing décor. Both options give you an exquisite appearance and long-term value, but each has advantages that make it more suited to particular needs. One clear example is vinyl's waterproofing, which makes it usable in rooms where natural wood might warp and degrade, such as bathrooms, kitchens, and utility spaces.

Discover Your Ideal Covering
Still unsure which material to choose for your project? Already sold on one surface, and need help finding the exact style you're envisioning? Either way, stop by our showroom. From selection to luxury vinyl plank floor installation, we can help you make the most of your entire shopping experience. Find the flooring you need and the service you deserve at D & M Interiors Inc.


Contact us today to learn more about our luxury vinyl planks and other flooring products. We proudly serve Appleton, Menasha, Neenah, Oshkosh, and Fond du Lac, Wisconsin, as well as the surrounding areas.