Hardwood Flooring in Appleton, WI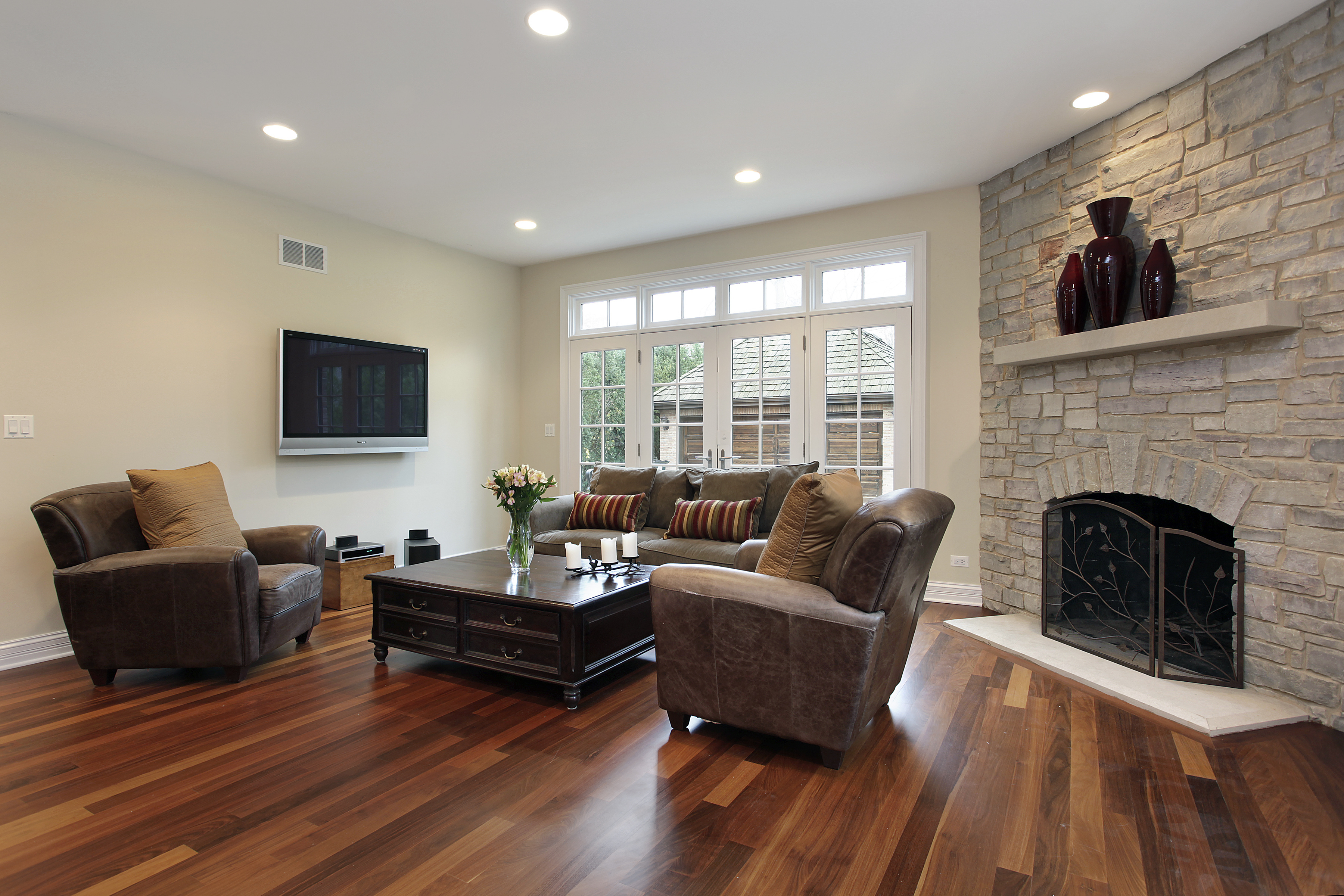 Imagine walking into your home and feeling thrilled with the warm atmosphere you have created by installing new floors. Our collection of hardwood flooring in Appleton, WI, is guaranteed to create the perfect ambiance for your home. Additionally, our stunning hardwood floors come with the industry's best guarantees.
Our flooring store carries every type of wood flooring, including engineered, reclaimed, and solid styles. With numerous options of flooring styles available at affordable prices, you are sure to find the ideal look for your home or business. Trust the flooring specialists on our team to help you find the floors that meet all of your needs in style, price, and performance.
To further display our commitment to customer service, our flooring specialists are available for in-home consultations concerning your purchase. Seeing the space where the flooring will be installed helps our experts direct you toward the right decision. The décor of your home, the natural lighting in your rooms, and your family's needs will direct us toward the right decision for your home flooring. We take your satisfaction seriously and our goal is to help you find the best hardwood flooring for your home.
Wide Array of Options for Hardwood Floors
Homeowners looking to purchase new flooring are often drawn toward engineered hardwood because it is moisture resistant. The two most popular choices for appearance are scraped or smooth. Each type has its benefits, which also depend on the species you choose for your flooring. The sales specialists in our showroom can direct you toward each style and help you understand the advantages of either option, which include:
Scraped: The look of scraping allows you have a more rustic look for your home. If you get a scratch or dent on your flooring, it will be less noticeable than on a smooth floor since scraped wood flooring already has a texture. You can get scraped floors in different levels of variation.
Smooth: Many homeowners see smooth flooring as having a more elegant, timeless look. Some buyers choose smooth hardwood because they feel scraped looks too unfinished. This is one of the most popular textures in home flooring.
Stylish, Strong, Stunning Wood Flooring
Our flooring store carries many types of wood floors. In addition to trendy hand-scraped hardwoods, we carry solid and engineered wood flooring. We want you to have access to numerous options so you can feel confident about your final choice. In addition to scraped and smooth wood, we offer:
Solid Wood: The most well-known style is solid hardwood flooring. This is thick flooring made from one type of hardwood, which can be refinished multiple times after being sanded.
Engineered Wood: These real wood floors have an authentic top layer of the species you want the appearance of, but the core layers are made from a more stable and common type of wood. This style is less susceptible to expansion and contraction caused by humidity. In addition, it prevents the need for large amounts of rarer wood species used in the veneer layer, making it an eco-friendly alternative to other types of wood floors.
No matter the style of hardwood you choose, this transformative update will truly define the character of your home. Some of the wood flooring species we regularly recommend for our clients include:
Acacia
Cherry
Hickory
Walnut
Maple
Oak
Pecan
Pine
Red Oak
Birch
Protect Your Investment with Hardwood Floor Installation by Our Team
The style and character of every room begins from the ground up. One of the best investments you can make in your home is upgrading your flooring by purchasing engineered or solid hardwood. Our meticulous hardwood floor installation is long-lasting and adds significant value to your home.
Our flooring showroom is stocked with some of the most trusted flooring brands in the industry. Once you purchase your new floors from us, you can further protect your investment with our hardwood flooring installers. By leaving the installation to our professional staff, you know the job is handled properly so that your new floors last for many long years. By allowing us to install your purchase, you can be sure it will be covered by our industry-favorite guarantees and warranties, including the Lifetime Installation Guarantee. This warranty guarantees that if you ever have any installation-related issues, we'll fix them for free for the life of your floors.
Contact us today to book your free in-home estimate for hardwood flooring. We serve the communities of Appleton, Menasha, Kaukauna, Neenah, and Green Bay, Wisconsin, plus the surrounding areas.